With the development of the mobile technologies more and more companies from different business spheres try to support their businesses not only through the Internet resources but also by means of special mobile applications. Restaurant business is one of those that develop this direction most actively. More and more catering establishments suggest their clients – iPhone users – ordering dishes by means of their devices.
Enterra got a task to develop an iPhone application for a restaurant chain of Japanese cuisine Niyama. Initially the application was supposed to contain the menu and the order form together with the laconic design and minimum of the functional elements. But during the project discussion it was found out that one of the main goals of the future application besides the menu and orders was the companies' status and its competitive advantages demonstration.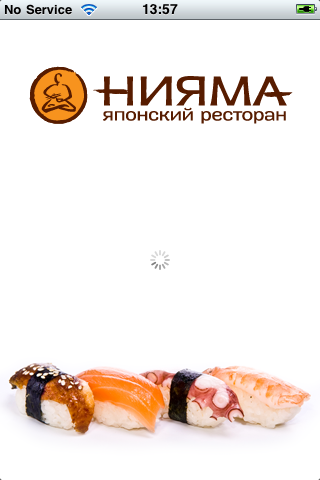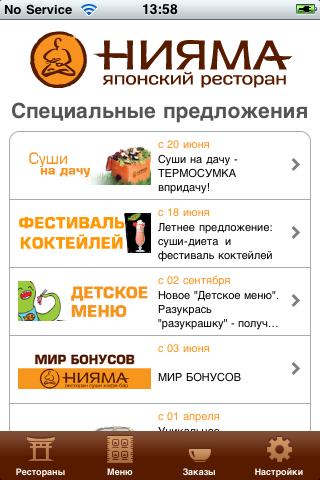 That is why it was decided to expand the application functionality and make it more interesting for the users.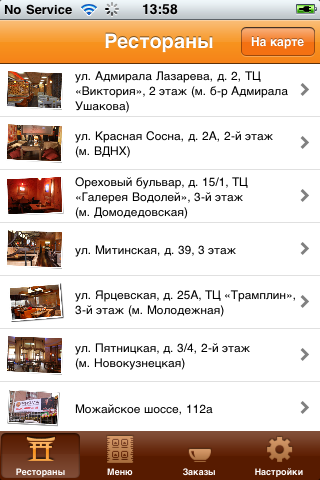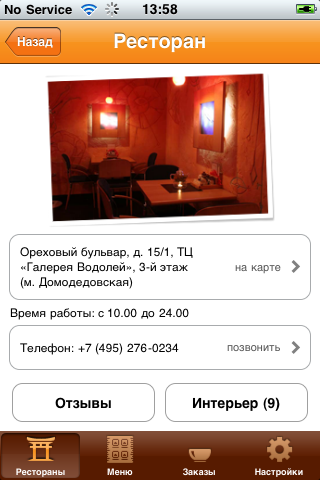 Supplemental information about the restaurants was added that included the photo catalogue, the display on the map and the opportunity to call to the chosen restaurant.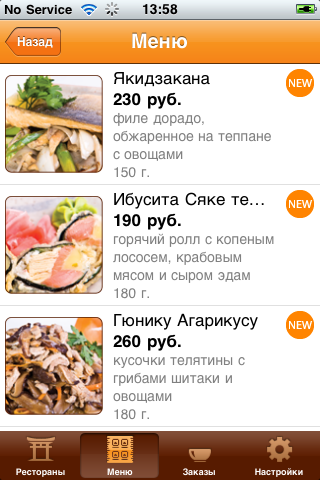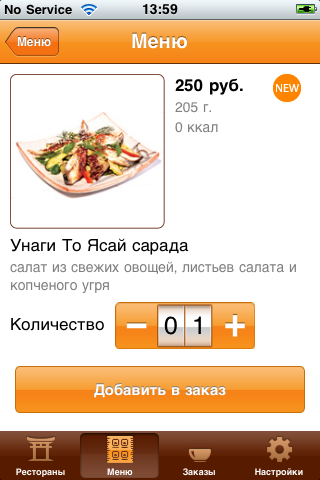 We likewise added the opportunity to authorize users from the site and opened the access to the orders archive. Synchronization with the client's favorite delivery places was realized. One more novelty was the opportunity to determine the accurate address of delivery by the got GPS coordinates. The application allows clients to use their discount cards and take advantage of the provided opportunity of orders self-delivery.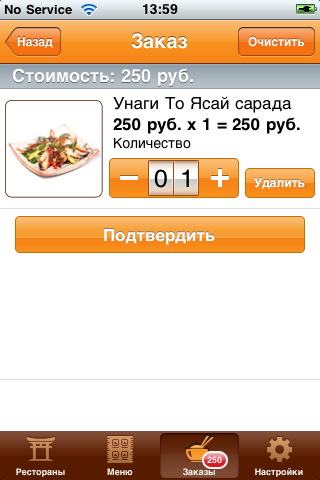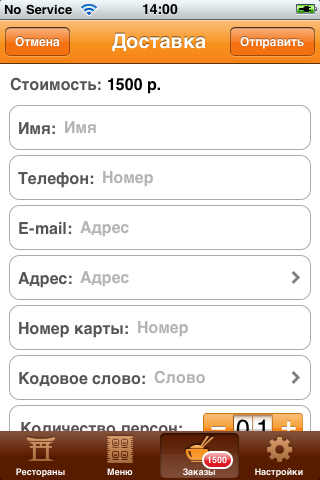 One of the application's technical advantages is the opportunity to support the data base of the menu and restaurants in true condition economizing the users' traffic.
The application was designed in the Niyama company's style, the counter of the portions quantity was added and pleasant sounds were inserted in so that the user feels the feedback from the application. Currently the application is presented in AppStore and is available for download http://itunes.apple.com/gb/app/id452659853?mt=8.
See software in action: